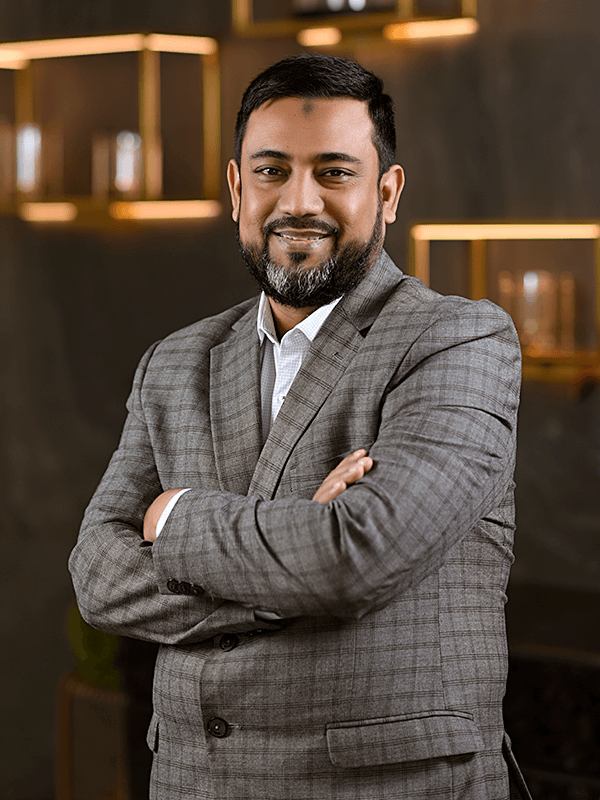 MR. A. H. M. ARIFUL ISLAM, FCA
CHIEF FINANCIAL OFFICER, FAKIR FASHION LIMITED
A hands-on, highly competent and distinguished Chief Financial Officer, Mr. A.H.M. Ariful Islam, FCA, has groomed himself to near perfection and built both his academic and professional career on success. He is a power house of transformation and his expertise & knowledge has placed him in numerous boards in high ranking positions. Mr. Islam is an Independent Director for Coppertech Industries Limited, listed with DSE & CSE. He is a fellow member of The Institute of Chartered Accountants of Bangladesh (ICAB). He is also a member of Dhaka Regional Committee (DRC) and former Chairman of DRC in 2019. Having joined Fakir Fashion Limited in 2021, Mr. Islam has set in motion transparent and critical strategic Financial & Accounting practices that are in harmony with a positive approach to change management.
Joining a multinational organization owned by Shun Shing Group called Seven Circle (BD) Ltd. in 2000, Mr. Islam's career had an upwards trend. He moved onto the media sector of the nation in 2009, working for Boishakhi Television. He was then hired as Executive Director of Finance & Accounts Division in 2011 at a leading conglomerate called Walton Group. From their he joined DBL Group as CFO in 2016 and then moved onto another leading conglomerate called Bengal Group as CEO in 2018.
It is without a doubt that Mr. Islam's career of 22 years has not only seen success but he has been able to disperse his passion for progress and financial development throughout all the well-established conglomerates of the Nation he has worked for.
Mr. Islam's academic background is sprawling with distinguished achievements such as during his Secondary School Certificate examinations he secured an 18th position in the merit list and that did not stop there. In his Higher Secondary Certificate examinations, he achieved 7th position in the merit list. Additionally, his Graduation and Post-Graduation are both in Accounting.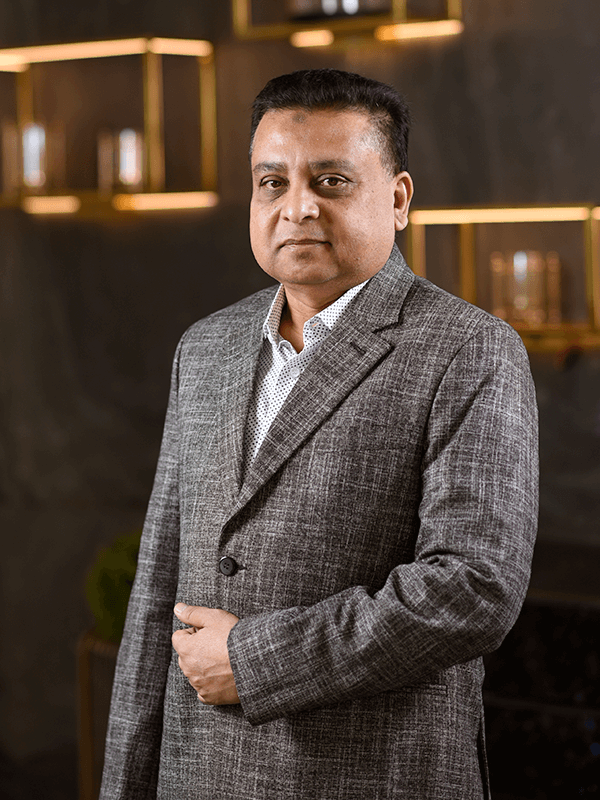 MR. A.B.M MAMUNUR RASHID
CHIEF MARKETING & MERCHANDISING OFFICER,
FAKIR FASHION LIMITED
Mr. A.B.M. Mamunur Rashid is considered an authority in the field of Textile & Garments Manufacturing and is from among the early Textile Engineers of Bangladesh. Having worked at some of the pioneer Textile & Garments industries of Bangladesh, it goes without saying that Mr. Mamun is a virtuoso of the Textile & Garments skill trade. Having joined Fakir Fashion Limited in 2019, he has been instrumental to its growth and business reach.
He started his career at Jamuna Group in 1988 and moved to J. K. Fabrics in 1990. Mr. Mamun then went to Delta Composite Knitting Industries Limited in 1996 and by 2001 he had joined Reedisha Group. He was then hired by Karooni Knit Composite Limited in 2006 and his next stint was at Knit Asia Group in 2013. Prior to joining Fakir Fashion Limited in 2019, Mr. Mamun worked for S.M. Knitwear in 2018.
He has made a career on strong ties, long-term relationship built on integrity and trust. Mr. Mamun has worked in leading positions in his past organizations as well as within Fakir Fashion Ltd. His constant endeavor has always been to showcase Bangladesh's skills and contribute towards the progress and development of the Textile Industry.
Mr. Mamun has a Bachelors of Science in Textile Technology from the nation's leading public Textile Institution namely Bangladesh University of Textile (BUTEX).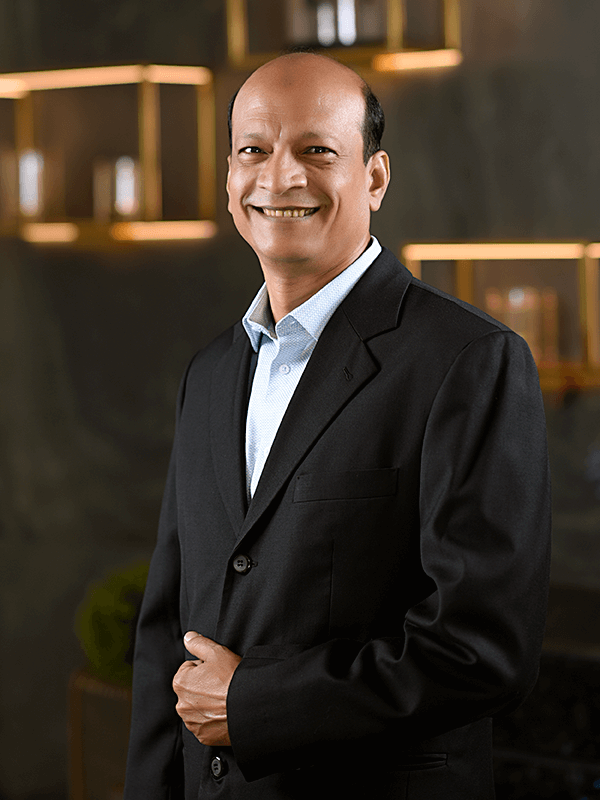 MR. MD. HAFIZUR RAHMAN
CHIEF TEXTILE OFFICER, FAKIR FASHION LIMITED
A 30 years+ strategic Textile-Engineering savant, Mr. Md. Hafizur Rahman is Bangladesh's home-grown gem within the Textile and Garments Industry. A business growth tactician built on expertise, pure talent and experience, Mr. Hafiz is the right fit to plan the roadmap for an industrial growth with a focus on upwards trajectory. He has worked for numerous leading industrial organizations and single handedly introduced industry game changing developments. Mr. Hafiz has proven to be an asset and leader and he has been recognized through the years as a dedicated and innovative research & development Textile specialist. It is these attributes that sets Mr. Hafiz apart from other textile engineers, which is why Fakir Fashion Limited sought his expertise in 2021 as their Chief Textile Officer.
Mr. Hafiz started his career in 1995 at one of the nation's leading conglomerate namely Beximco Group within Beximco Knitting Ltd. as their Senior Production Officer for Dyeing. He then moved to Otto Textile Limited in 1996 as their Manager for Dyeing division. He quickly rose to prominence and in 2000 his talent was recognized whereby he was employed as General Manager for overall factory operations within SM Knitwear Ltd. a concern of SM Group a multinational endeavour. Mr. Hafiz's growth and his talent was not latent but recognized in 2006 when he was hired by Urmi Group's Fakhruddin Textile Mills Ltd. as their Head of Strategic Business Unit. He stayed at Urmi Group for a sizeable amount of time of 15 years demonstrating that he is a far sighted and long-term oriented leader.
Mr. Hafiz's contributions to the Textile Industry have not been lost to obscurity, as he is well regarded and appreciated by Industrialists of various organizations. His most recent appreciation was provided by the Managing Director, Mr. Asif Ashraf, of Urmi Group. He possesses some of the sought-after textile engineering skills such as in 2016 he introduced Puma Activewear and the same for M&S in 2017, he introduced Decathlon Synthetic Fabric base, using four machines at Urmi Group he established Seamless garments in Bangladesh and was awarded by Lidl for Best Dyeing Master in 2015 under the W.S.T. or Detox Program. Mr. Hafiz's skills on driving Operational Excellence (OPEX) was firmly established in Urmi Group in 2018 within their Textile Division by use of Lean Management. He was Secretary for Bangladesh's chapter for the Society for Dyers and Colorists, (SDC) United Kingdom after winning numerous accolades and awards handed over to him in 2018 and 2019 at the International Convention on Quality Control Circles (ICQC, Singapore & IEQC). Additionally, he is a life member of the Institution of Textile Engineers and Technologists (ITET) and Bangladesh Society for Total Quality Management (BSTQM).
Mr. Hafiz's strong analytical and far sighted strategic focus comes on the back of a Bachelor's of Science degree in Textile Engineering from the nation's leading public Textile Institution namely Bangladesh University of Textile (BUTEX). His foundation on technical knowledge and management skills are the result of his attaining various foreign training from leading institutions such as he has training on Toyota Production Systems from Osaka, Japan.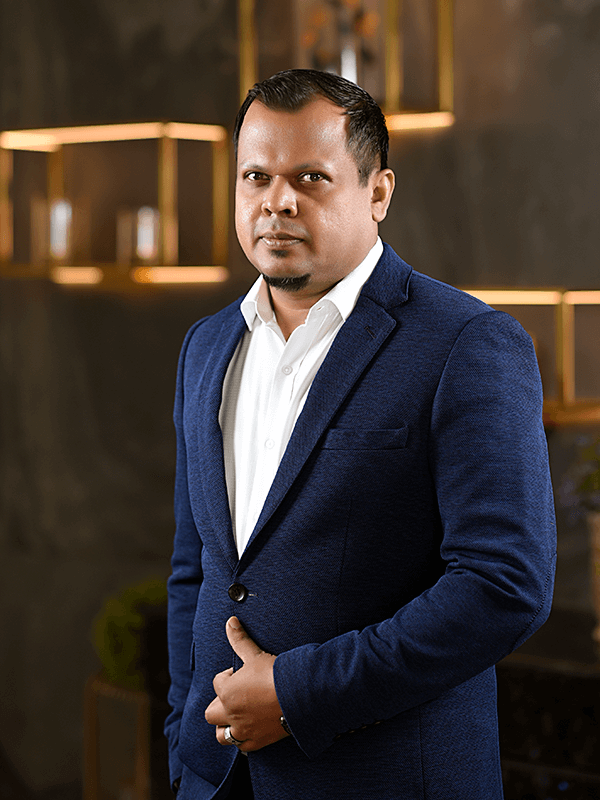 MR. KEERTHI BANDARA HITIHAMILLAGE
DIRECTOR-OPERATIONS, FAKIR FASHION LIMITED
Mr. Keerthi Bandara Hitihamillage is a well-defined Operations Management expert within the Textile & Garments Industry. He brings with him 20 years+ experience within the realm of spearheading industrial operations towards manufacturing excellence and free of process or WIP bottleneck. He has worked for various multinational organizations in his progressive career that include Pakistan and Bangladesh. Having joined Fakir Fashion Limited (FFL) in 2018, Mr. Keerthi took the charge of introducing strategically aligned developments that cater to change management.
Having joined JB Apparel, Sri Lanka in as their , a family owned business organization existing for over 70 years, Mr. Keerthi was destined to reach a degree of success only those who could brave it. From JB Apparel, he moved to Pakistan in as their to work for Remington Pharmaceutical Industries (PVT.) Ltd., a Specialist branded generic pharmaceutical manufacturing facility. Mr. Keerthi then moved to Leisure Textile in as their . After his stint in Pakistan ended he moved back to Sri Lanka in to work for MAS Intimates – Slimline, a Knit Garments industry, as their . His time within Sri Lanka had drawn to an end in when he joined Boyagans Apparels Alawwa as their . His talent was recognized by Fakir Fashion Limited in 2018 as its General Manager and progressing to become their Senior General Manager Operations.
Mr. Keerthi has accumulated vast knowhow and planning expertise by pursuing a career centered around Manufacturing Operations Excellence and implementing Lean management practices within organizations he has worked for. He is constantly implementing and introducing innovative solutions and is focused on establishing everyday operations to support FFL's strategic goal.
Mr. Keerthi has a Bachelor's degree in from University of (Sri Lanka) and has a Master's degree in from Institute of (Sri Lanka), University of Columbo. He has numerous capacity building trainings on Lean Management, and such as he has been trained at the Sri Lankan Institute of , , and , , .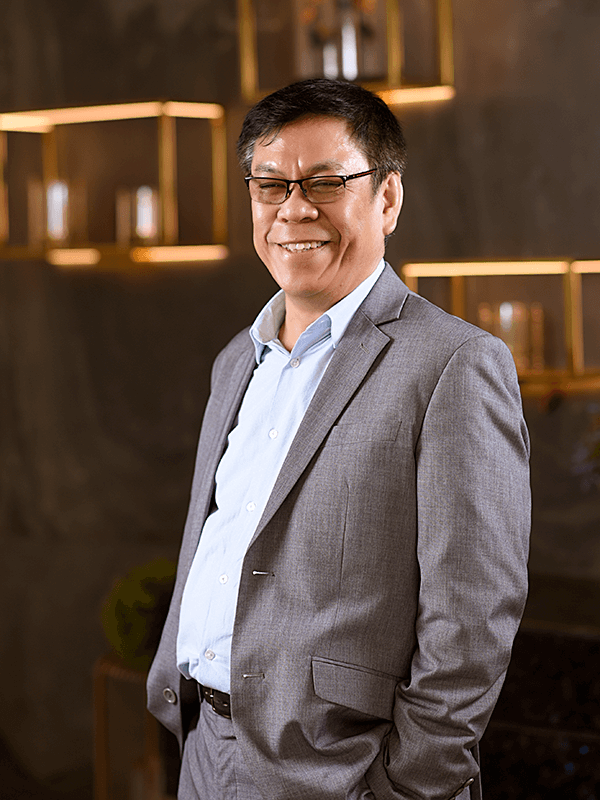 MR. HILARIO (ELY) DECENA CATAMCO
CONSULTANT-TEXTILE DEVELOPMENT, FAKIR FASHION LIMITED
Having 40+ years of technical experience spanning across 3 distinctly different countries, the Philippines, Pakistan and Bangladesh. Mr. Hilario (Ely) Decena Catamco is a sage of the Textile Industry. The wealth of knowledge, expertise and experience, a combination of three, that Mr. Ely has, places him not just as the right fit, but also a well-established Consultant. He has worked for numerous organizations both Civil construction, Synthetic Yarn, (PA6) to Textile manufacturing and recommended various industry defining critical technical process development. Mr. Ely has defined himself through the years as a proficient and practiced Textile professional. Having joined Fakir Fashion Limited, he has ensured and implemented many sustainable textile production practices that are aligned to achieve UN-SDG Goals.
During the early stage of his career, he joined Salazar Construction Co. Inc., Philippines in 1981 as Assistant Project Manager and in 1983 he worked as Process Engineer at Philippine Polyamide Industrial Corp. a Nylon 6, (PA6) manufacturing industry. His Textile career started in the Woven Dyeing & Finishing industry at Asia Textile Mills Inc. processing 100% Polyester & blended Suiting fabrics in 1985. Later in 1986 as Mill Manager for Lyon Textile Mills Inc., Philippines and as Consultant for Imperial Textile Mills Inc., Philippines in 1989. Both industries were woven Continuous Pad/Steam bleaching, Exhaust, Thermosol, Pad/Steam & CPB Dyeing and All Over Printing, (AOP).
His stint abroad started in Pakistan in 1991 till 1996, where he worked for Al-Abbas Fabrics Ltd. as Assistant Production Manager and GTN Fabrics Ltd. as Plant Manager, both Knit Fabric Dyeing & Finishing industries. He returned to the Philippines, and ventured into Sales & Marketing of Textile Chemicals, Dyes & Auxiliaries. The challenges in Sales & Marketing of brand CDA utilized his expertise in textile processing. Additionally, he was the Technical Lead for two organizations namely, Original Synthetic/Midlink Inc. and Processmate Inc. for the period 1996 to early 2003. His desire to be back in manufacturing, led him to join a Knit Dyeing & Finishing industry called Crayons Processing Inc., Philippines in 2003 as their Plant Manager.
His journey in the Knit Garments & Textile Industry of Bangladesh started in 2004 working for Knit Concern Ltd. as General Manager. He then moved to J.K. Fabrics Ltd. in late 2005 as Deputy General Manager (DGM) and in 2009 he joined Amantex Ltd. as Process Engineering Consultant for Dyeing, Finishing & Laboratory. His destination at Fakir Fashion Ltd. started in 2010 as DGM of Dyeing and for a brief time he moved to Mozart Knit Ltd. in 2011. Mr. Ely rejoined Fakir Fashion Ltd. in the later part of 2012 as General Manager Dyeing, then GM-Textile until finally in his current capacity as Textile Development Consultant.
Mr. Ely in his long eminent career has demonstrated to be an engaged and passionate sustainable textile process development expert. His foundation on technical knowhow comes off on the back of a Bachelor's of Science degree in Chemical Engineering from the University of San Jose – Recoletos,(USJ-R), formerly, Colegio de San Jose-Recoletos, Philippines and from being a licensed Philippines Government Professional Chemical Engineer. Besides being a Textile whiz, in his leisure time he is a singer and plays the guitar and keyboard.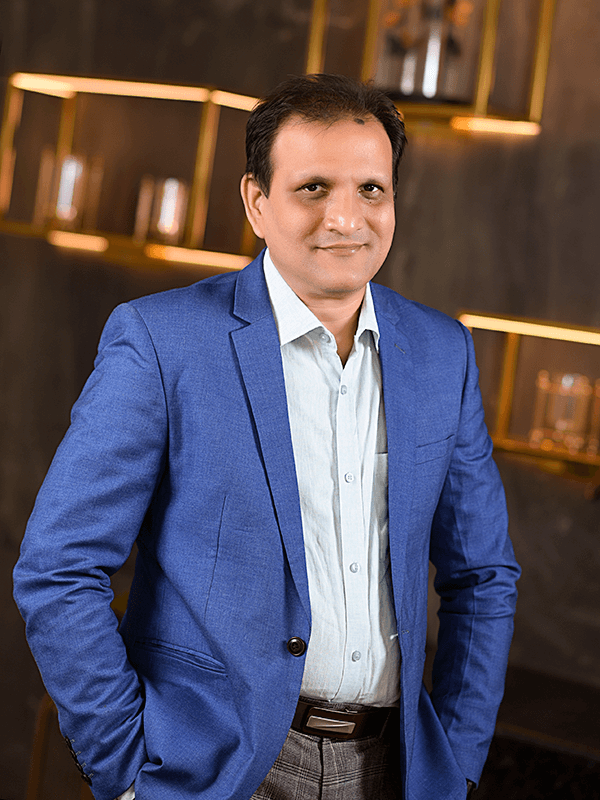 MOHAMMAD SHAFIQUR RAHMAN
SENIOR GENERAL MANAGER & HEAD OF STRATEGIC MANAGEMENT & SECRETARIAT
FAKIR FASHION LIMITED
A dynamic and multitasking highly professional Strategic and analytical Finance and Accounting professional Mohammad Shafiqur Rahman has worked for one of the largest and well-established conglomerates of Bangladesh. He has wide spectrum expertise & knowledge to the RMG sector and experience in Accounting, Budgeting, Controlling, Fund Management, Reporting, Costing, Corporate affairs and Relationship with stakeholders. Mr. Shafiq has empowered and maneuvered the company towards a positive change through best practice industrial management and efficient Accountancy & Financial Strategies. In pursuit of excellence, the philosophy deeply ingrained in entrepreneurial DNA, has been incorporated in design thinking of all the business operations.
Mr. Shafiq joined one of the leading conglomerates Square Group (Square Textile Division) in 2006. Square Group is a Bangladesh based multinational company with exports to 50+ countries and generates revenue of over USD 1 billion. He was brought to the RMG sector where he has implemented numerous competent and well-defined Accounting & Financial methodologies and strategies. Mr. Shafiq rose quickly to prominence within Fakir Fashion Ltd by implementing transformation and by reviewing the organization's strengths, weaknesses, operational effectiveness and opportunities. He and his team of professionals make recommendations based on internal and external factors to minimize risks and formulate plans to achieve an organization's long-term goals. It is his in-depth analytical ability that has catapulted him to a leading role at Fakir Fashion Limited where sustainable strategic management practice is key towards growth and development.
He now is the Head of Strategic Management and Secretariat at Fakir Fashion Limited.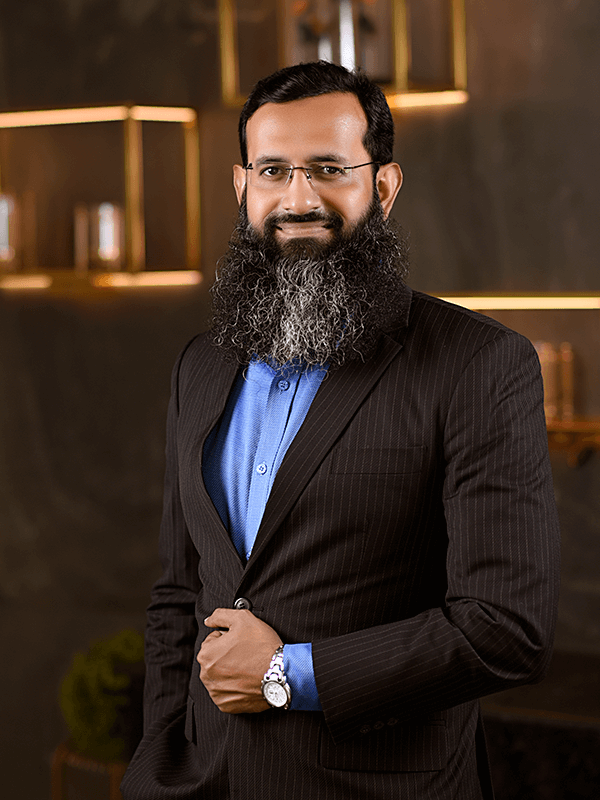 MR. SULTAN MAHBUBUL HAQUE
SENIOR GENERAL MANAGER
HR, ADMINISTRATION & COMPLIANCE, FAKIR FASHION LIMITED
A seasoned and dynamic Human Resources professional, Mr. Sultan Mahbubul Haque has worked for diverse industries in his illustrious career. He has powered the winds of transformation where it was needed and he now brings his expertise on transformation to the Textile & Garments sector of the nation. From working for Telecommunications to Financial Institutions to diversified business portfolio organizations, Mr. Sultan brings with him a finely tuned mastery of people and business management skill. Wanting to establish Smart Factory 4.0, Fakir Fashion Limited recognized the complex role of balancing between its resources and transformation and had been searching for an expert choreographer in Mr. Sultan Fakir Fashion Ltd. in 2020 found him as a compelling lead to take the reins of its Human Resources and Administration division. Since then, he has ensured implementation of a positive approach towards change management and has created an atmosphere of synergy and a performance-oriented culture.
Having joined one of the world's largest multinational telecommunication company, Telenor which operates as Grameenphone within Bangladesh, Mr. Sultan started his career at Grameenphone in 2006. He then moved onto the financial sector, starting at bKash to City Bank to Prime Bank where he was in the role of Assistant Vice President, HR throughout the period of 2010 till 2015. He was then hired as Deputy Director & Head of HR Division at a leading business conglomerate called Bengal Group Limited in 2015.
Mr. Sultan was brought back to the financial sector in 2019, where he joined Meghna Bank Limited as its Head of HR & Vice President while he partnered towards overall management transformation and centralized operation. Additionally, during his tenure there, he was also a member of the Management Committee. Coincidentally, it is this expertise that was sought after by the RMG sector where sustainable business is the next frontier and Fakir Fashion hired Mr. Sultan in 2020 to navigate it expertly through this crucial stage.
Mr. Sultan has been shaped by numerous foreign trainings and professional exposures in various capacities and locations during his 16 years of career which includes a Post Graduate Diploma from ABP, UK in 2010. He has an MBA in Human Resource Management from the nation's top tier business institute namely IBA of University of Dhaka. Additionally, he has completed his Bachelor's degree in Business Administration & Management from the nation's leading public university called University of Dhaka.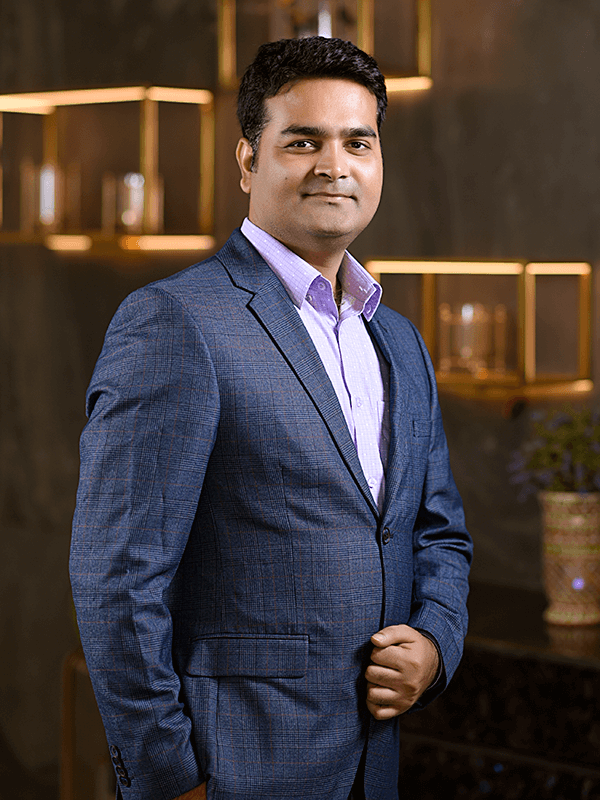 MR. MD. UZZAL HOSSAIN, ACA
GENERAL MANAGER-FINANCE, FAKIR FASHION LIMITED
An academic gold medalist and scholarship recipient since Higher Secondary School to University level, Mr. Md. Uzzal Hossain, ACA was destined to become an outstanding Financial Analyst. Having audited over 100+ organizations of various sectors, he brings with him a high reaching progressive career. He joined Fakir Fashion Limited (FFL) in 2021 taking the lead in transforming FFL's Finance Division and has implemented various best practice initiatives to ensure efficient financial planning & control and establishing budgetary control system.
Starting his career in 2011 as an Article student at Howladar Yunus & Co. Chartered Accountants, a member firm of Grant Thornton Int'l Ltd., his talent was evident as he worked as an Audit-In-Charge and conducted numerous statutory audits, due diligence, financial reviews and providing business advisory services for different leading organizations operating in the country. His client portfolio includes organizations operating within Power & Telecommunications, RMG, Construction, Software Companies, Banks & Financial Institutions, Association etcetera. After his Article period, he joined Hop Lun (BD) Ltd. in 2014 as their Corporate Finance Manager. Exceling at his professional career, Mr. Uzzal joined Quazi Abedin Tex Ltd. as General Manager for Finance & Accounts division.
Mr. Uzzal has developed his knowledge and expertise on Finance through the talent he possesses. This is also reflected by the academic achievements he earned early in his life and also the professional experience over the last 11 years. Additionally, his academic excellence is recognized by leading institutions of the nation by seeking his knowledge in the capacity of a faculty within BRAC Institute of Governance & Development and External Lecturer at Dhaka Commerce College.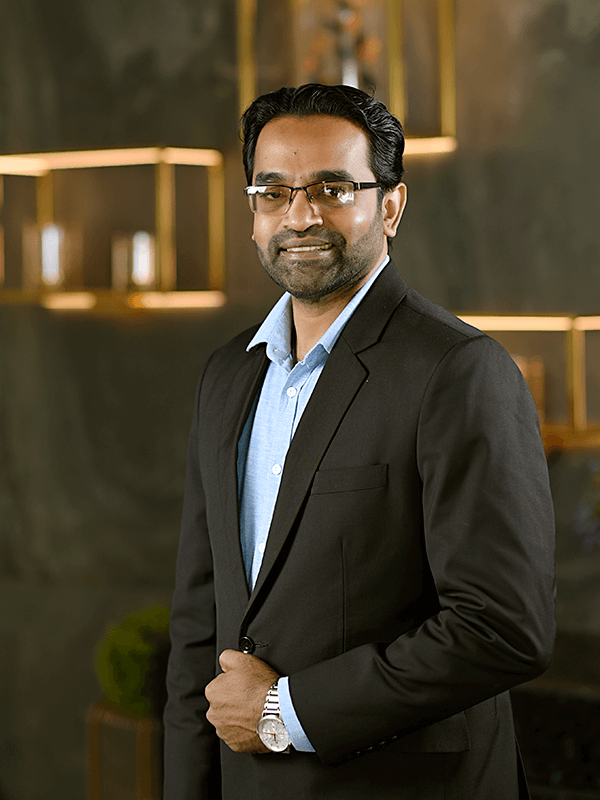 MR. RUSIRA NILANKA MORAWAKA
GENERAL MANAGER-QUALITY ASSURANCE,
FAKIR FASHION LIMITED
An expert Quality Assurance (QA) trailblazer, who has tailored his career around leading industries to best QA practices. Mr. Rusira Nilanka Morawaka has shaped his career by working in various renowned industries around the world. His quality assurance knowledge and technical expertise has had far-reaching exposure by working in 3 countries. In the arena of Quality, he has ensured that he is positioned at the top end of the pyramid of Total Quality Management (TQM) Leads. He joined Fakir Fashion Limited (FFL) in 2020 taking pole position in transforming FFL's QA Division and has taken on the challenge of implementing TQM throughout all processes of the organization.
Starting his career in 2001 as a Production Executive at MAS Shadowline Private Ltd. Sri Lanka, Mr. Rusira moved up the career ladder quickly to become Nike Certified Auditor in 2003 for Hela Clothing Pvt. Ltd. Sri Lanka. He then joined Brandix Intimate Apparel, Sri Lanka in 2006 as their QA Assistant Manager. After Brandix, he was hired as MAST Certified Auditor by the renowned MAST Far East (Limited Brands also known as L-Brands), Sri Lanka. Mr. Rusira joined MGF Sourcing Far East Ltd. Sri Lanka in 2011 as their Product Engineer after which he started his spell in Bangladesh at Epyillion Group in 2013 as their Assistant General Manager. In 2017 he switched to Shanta Industries Ltd., a part of Dewhirst Group (UK) as their General Manager for Operations. He also worked within China for TUV Rheinland Hong Kong Ltd., as their Contracted External Auditor in 2020.
Mr. Rusira is shaped by many Foreign trainings and certifications such as he is a certified Lean Six Sigma Black Belt and an Advanced Lean Black Belt both from TUV SUD South Asia Ltd. Additionally, he is a certified auditor by Nike Regional Office, India. He has a National Diploma in Textile & Clothing Technology from University of Moratuwa, Sri Lanka and an MBA from a leading university from United Kingdom.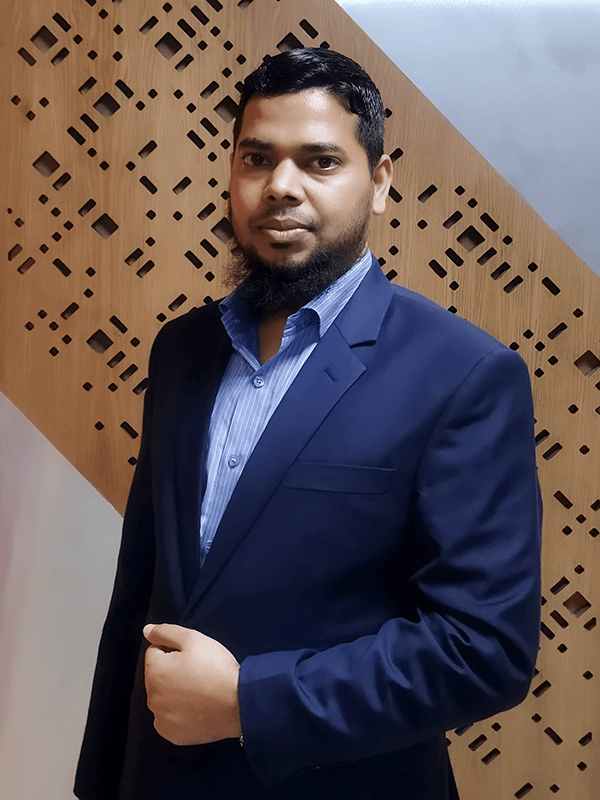 MR. MD. KHAYER UDDIN, FCA
GENERAL MANAGER-AUDIT, FAKIR FASHION LIMITED
An academic de excellence high achieving professional, Mr. Md. Khayer Uddin, Fellow Chartered Accountant, is a learned Financial Analyst. He is a knowledge driven accounting professional with 11 years plus hands-on experience in Finance & Accounting arena gained from working at various business sectors of the nation.
Starting his career at Hoda Vasi Chowdhury & Co. in 2011 as their Articled Student, he progressed to become their Deputy Manager within a short time. Later on he joined as Senior Manager at the nation's leading conglomerate called Abdul Monem Group within their Coca Cola Bottling Plant in 2016. In 2018 he joined Epic Group as their Deputy General Manager for Finance & Accounts Division.
Mr. Khayer has the ability in conducting analytical financial reviews of organizations. He has a persistent and hard-working attitude in attaining goal, powered by his academic achievements earned early on in his life and also in his professional experience. In line with Fakir Fashion Limited's pursuit of maintaining its business integrity and rectitude for generations to come, FFL recognizes the contributions a professional Audit expert such as Mr. Khayer can make to the current and continuous growth and transformation of the company. He, thus, joined Fakir Fashion Limited in 2021 taking the lead with an eye of transforming FFL's Audit Division.
Mr. Khayer has completed his Bachelor's degree in Accounting & Information Systems from the nation's top-level public institution called University of Dhaka. He has been the recipient of national level scholarship in both his Secondary and Higher Secondary Schools obtaining top level Grade Point Average scores. He has capacity building trainings on International Financial Reporting Standards (IFRS) and on Tax & VAT law and practices of Bangladesh. Additionally, he has developed himself as a technology-based accounting professional with implementation level expertise in Automated Accounting System (SAP- ERP System, Oracle, and Tally Software).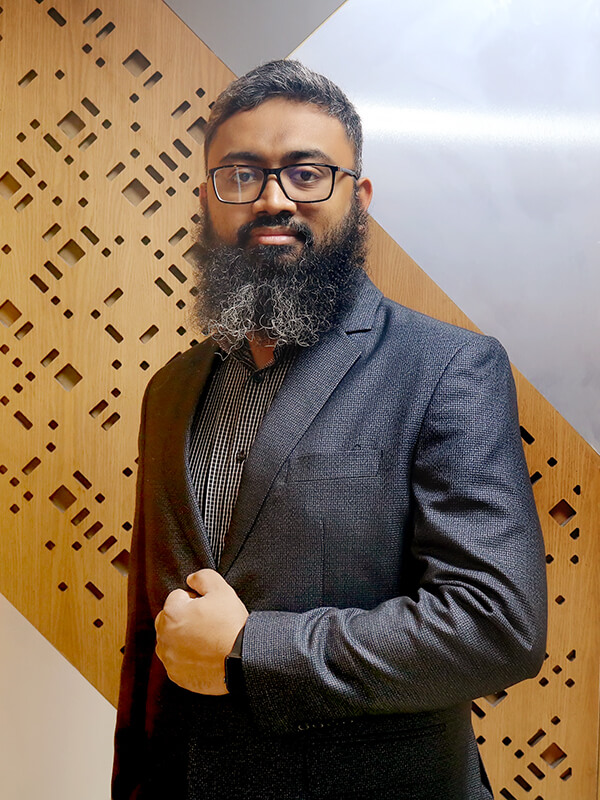 MR. S. M. ASADUN NABI
GENERAL MANAGER-OPERATIONS, FAKIR FASHION LIMITED
A Textile & Garments' Operations expert, Mr. S. M. Asadun Nabi has had an erudite career. He brings with him perseverance and endurance-based skills and knowledge demonstrated by working in Africa and finally working at a leading organization of the nation for the last 12 years. Fakir Fashion Limited seeks to employ professionals with determination and commitment to drive smooth operations and that is why Mr. Asad's expertise were employed in 2021. Mr. Asad is the entrant who has taken the initiative to implement conventional operation models with finesse to ensure "OTD" of finished goods with a focus on "RFT" and "Plus Shipment".
Joining Compagnie Mauricienne de Textile Ltée (CMT), Mauritius as their Industrial Engineer in 2008, Mr. Asad made his mark as a well-rounded operation's strategist. He moved from CMT, Mauritius to Pride Group, Bangladesh in 2009 as their Project Manager. At Pride Group his talent within the arena of Industrial Planning and Development surfaced by introducing transformational practices on Lean Management and earned him a top spot in 2017 as their General Manager-Strategy Planning & Development.
Mr. Asad has gathered technical understanding and planning strategy through his career of 14 years. In pursuit of operational excellence and meeting the contemporary demands of Smart Factory 4.0, Fakir Fashion Limited recognizes the critical role Operations plays and will play in facilitating and executing these demands. Hence, Mr. Asad was brought in to be part of a team of Management experts who appreciate the value he adds.
Mr Asad is an Industrial & Production Engineer from BUET, a top-tier national & international engineering institute of Asia. He has completed his Higher Secondary School from Notredame College. To exceed further, Mr. Asad is a CLSSBB-Certified Lean Six-Sigma Black Belt (Motorola), TTT-Train The Trainer (Del Carnegie-India), CSCM-Certified Supply Chain Manager (ISCEA). In addition to that, he has trained on TQM (Japan), completed trainings on BSC-Balanced Scorecard (Bangladesh), KPI Master Class (KPI Institute), Assessment Center (XLRI-India) and Job Evaluation (Egypt).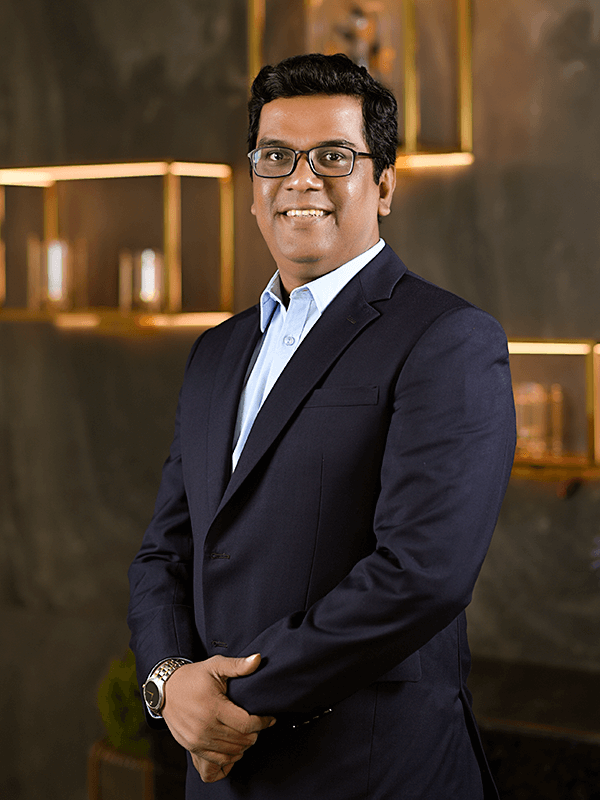 MR. ABDULLAH BAYEZID BIN FARID
HEAD OF SUPPLY CHAIN MANAGEMENT
FAKIR FASHION LIMITED
In pursuit of efficiency and effective planning for generations to come, the RMG sector in today's competitive market recognizes the vital role SCM plays in keeping the business free from bottleneck. To execute this vital role, Mr. Abdullah Bayezid Bin Farid was brought to FFL due to the expertise he possesses. Mr. Bayezid has joined Fakir Fashion Limited (FFL) in December-2020, and has taken the helm to change management within SCM by implementing various bold initiatives to ensure efficient end-to-end on-time delivery of materials.
Since 2005, Mr Bayezid worked at Coats, the world's leading industrial sewing thread manufacturer. At coats, he was part of major ERP Implementation process in Supply Chain Management, Procurement Automation, Production Planning and Master Data Maintenance. As a part of Global Supply Chain team, he visited extensively different markets in America, Europe and Asia and contributed in implementing Supply Chain Best Practices in those markets.
Mr. Bayezid has an MBA from IBA, University of Dhaka. He has numerous foreign capacity building trainings on Supply Chain Management, Leadership, Management and Team Effectiveness such as he has been trained at the IIM, Calcutta (IIMC), India and XLRI, Jamshedpur, India. Mr. Bayezid started his career with industrial attachment with ANZ Grindlays Bank and eventually he joined in Standard Chartered Bank, Dhaka that kickstarted a career destined to great heights of success.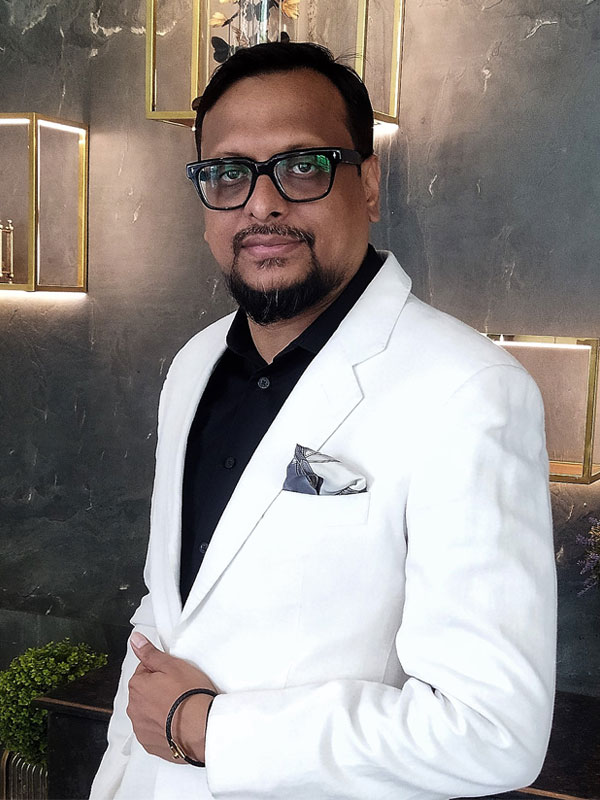 MR. MOHAMMAD ABID AHMED
DEPUTY GENERAL MANAGER-MANAGEMENT INFORMATION SYSTEM
FAKIR FASHION LIMITED
Mr. Mohammad Abid Ahmed is a number crunching data analyst who has groomed himself to be a leader of Management Information System (MIS) division for any industry. He has worked for some of the leading financial and RMG organizations of the nation in his bright career.Having joined Fakir Fashion Limited (FFL) in 2019, Mr. Abid has taken the helm to change management within MIS by implementing  rigorous data gathering initiatives to ensure accurate and impactful end-to-end operational data.
Having joined Phoenix Finance and Investments Limited in 2008, Mr. Abid kickstarted his career in data analytics by working within their Capital Market Investment division. Within a leadership capacity he took over the charge of Business operation of Phoenix Securities Limited in 2011. Mr. Abid then moved to Meghna Bank in 2015 under its Treasury division and deputation to Meghna Bank Securities Limited to manage the Portfolio and business operation. Mr. Abid over the years has molded his career to derive meaning from large data.
In pursuit of creating useful and effective information that can be utilized for planning, business expansion etc., FFL is harnessing the power of MIS to remain competitive in today's market. This is why to execute this vital role and lead the organization towards modern business decision making processes, Mr. Abid was brought to FFL due to the expertise and knowhow he possesses.
Mr. Abid has a Bachelor's degree in Computer Engineering from American International University of Bangladesh (AIUB) and has a Post Graduate Degree in Data Communication from Birmingham City University (formerly UCE of Birmingham), United Kingdom. He has numerous capacity building trainings on Leadership, Management and Team Effectiveness.