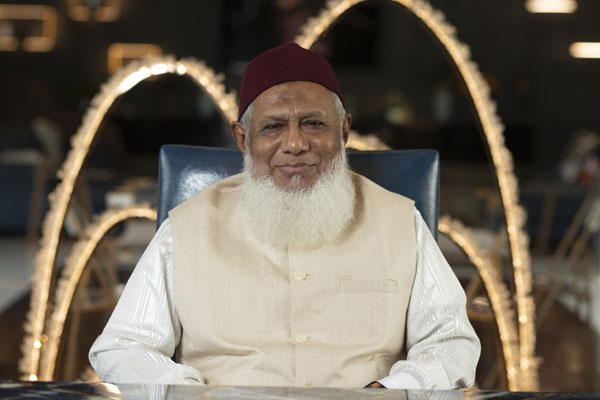 MR. FAKIR BADRUZZAMAN
CHAIRMAN, FAKIR FASHION LIMITED
A pioneer knit garments personality with in-depth knowledge of the overall business, Mr. Fakir Badruzzaman has shaped various organizations with his expertise such as Fakir Apparels and Fakir Knitwear Limited. Mr. Badruzzaman is a second-generation ingenious businessman who has stood the test of time and emerged successful. A combination of ingenuity and integrity makes him a sought-after leader by the Textile & Garments Business community. His commitment and dedication for the common man's good is what sets him apart from the rest.
Mr. Badruzzaman was at the helm of all industries of Fakir Group and acted as the Chairman of the overall organizations. He is a father figure to all the managements of the organizations within Fakir Group and has always strived to grow the business overcoming all challenges. He is a contemporary industrialist with eagerness to use technology as the foundation for the business growth. In 2009 he started another industry called Fakir Fashion Limited with his three progressive and determined sons. Mr. Badruzzaman ensured that the growth of this industry was always an upwards trend by focusing on efficient and fair financial and accounting practices. It is his integrity and best practices that ensured the business become a multi-million-dollar success story. He has been a steward of diligent, honest and philanthropic business strategies since the inception of Fakir Group.
In his long career he has always been revered as a wise guardian epitomizing the very best of the 'Made-in-Bangladesh' brand. Mr. Badruzzaman is a silent philanthropist who seeks comfort and peace in knowing that he has not only gotten from the community but also given back to it without seeking any compensation in any form. He is a person who wants the best for the working class of the people of Bangladesh.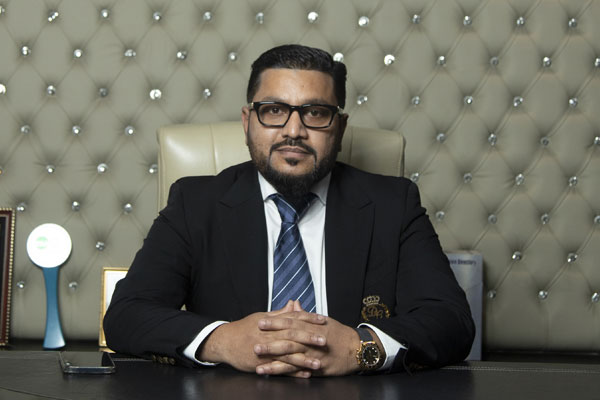 MR. FAKIR KAMRUZZAMAN NAHID
MBA, ENGLAND
MANAGING DIRECTOR, FAKIR FASHION LIMITED
A visionary figure with polished leadership skills and a keen sense of business acumen, Mr. Fakir Kamruzzaman Nahid has business engraved within his genes. He comes from a respected family of highly successful business leaders who have helped shape the Knit Garments Industrial sector of Bangladesh. Mr. Nahid is a third generation 'born-to-be' business entrepreneur who has proven time and again that he possesses an innate talent to make an impact as a far-sighted industrial strategist. He is a transformative idea generating human dynamo and his expertise & knowledge has been recognized by Bangladesh Knitwear Manufacturers & Exporters Association (BKMEA) who made him Director in 2021. He also holds vital and active roles in various capacities in other leading organizations such as Mr. Nahid is the Chairman of Car Haat Ltd. which is a leading motor vehicle trading organization and car exhibition organizer of Bangladesh.
Joining the family business in 2000 within Fakir Knitwear Limited, Mr. Nahid quickly rose through the ranks to prominence as their Director leading Marketing & Information Technology Division. It was apparent that catapulting an industry was not enough for this innovative industrialist which is why he branched out from his family business in 2009 along with his two brothers and father to start their own endeavor that is known as Fakir Fashion Limited today. They have never had to look back since. With an annual average revenue growth at 35%, Fakir Fashion Limited has risen to become a multi-million-dollar success story. Integrating multi-level business strategies and implementing technology as the driving force to efficient and adaptive manufacturing, Fakir Fashion Limited has not had a year without success.
Undoubtedly, Mr. Nahid's career of 23 years+ has been a combination of sustainable business practices and innovative solutions that has been translated by those who know him to be a down to earth, determined and progressive personality.
Mr. Nahid's academic background has been shaped by exposure to foreign and top national level educational institutions. For instance, he is an Remians Treasurer of Dhaka Residential Model College. Additionally, he holds a Master's in Business Administration (MBA) from a top tier university in England, United Kingdom. He is a passionate sportsman and a socialite who contributes in many cultural and philanthropic activities. Mr. Nahid is a person who loves to work relentlessly to shape many lives in the organizations and beyond. This young leader has just started and has much to offer in a global stage with his footprint.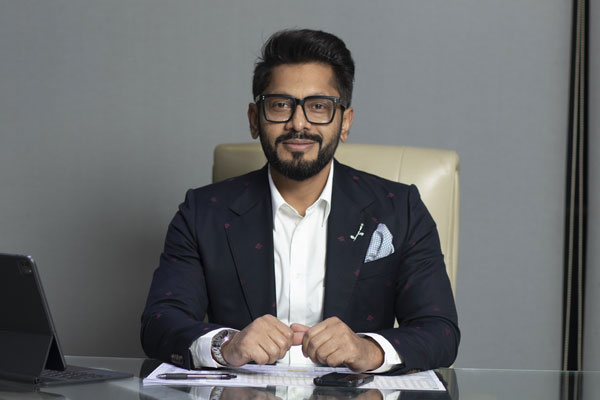 MR. FAKIR WAHIDUZZAMAN RIYEAD
DEPUTY MANAGING DIRECTOR, FAKIR FASHION LIMITED
A sharp and results-oriented leader with deep understanding and knowledge of textile & fashion industry, Mr. Fakir Wahiduzzaman Riyead has been leading Fakir Fashion Limited as its Deputy Managing Director. His hands-on approach to manufacturing knowhow on Knit Garments Industrial sector of Bangladesh is like no other. Mr. Riyead is a third-generation business entrepreneur who has built himself on proven manufacturing methodology and made an impact as a committed and dedicated industrialist. He is a unique strategist who has the foresight to turn things around and achieve higher goals.
Joining Fakir Apparels Limited, their family business, Mr. Riyead quickly rose through the ranks to prominence as their Director leading their Production & Operations Division. This pioneering industrialist joined hands in 2009 along with two of his brothers and father to start their own venture which is known as Fakir Fashion Limited today. His contribution to an annual average revenue growth at 35% from 2009 is unparalleled and together they have turned the business into a multi-million-dollar success story. Focusing on the manufacturing excellence and world class products through an efficient operational strategy, remains his core objectives.
Throughout his career Mr. Riyead has utilized the ideology of maximizing productivity while simultaneously minimizing waste within knit garments manufacturing operations. To those who know him, he has projected himself of nothing short of a committed, hard-working and fair industrialist who always looks forward with shining optimism.
Mr. Riyead is a very dynamic, passionate and a bold people oriented progressive leader. Behind his passion to work hard and drive his industry to great heights of success, he maintains and always emphasizes on a fitness regime that he follows adamantly. He is a philanthropist without the element of showmanship and plays an active role in many cultural and social activities. A young trailblazer who has much to offer.